Technical Guide that Provides Very Basic Product Knowledge for All Users.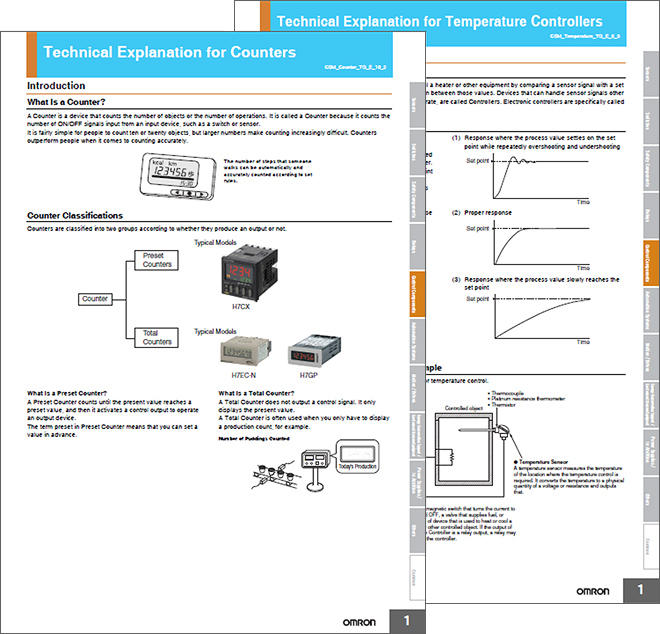 Technical Guide gives product summaries, features, operating principles, terms, and other information for each product category.
For customers engaged in control panel design for the first time
For customers seeking further added value and using new products
What you achieve with PLCs:
Refer to Technical Guide for Programmable Controllers.
The relays that should be used in control panels:
Refer to Technical Guide for General-purpose Relays and for Solid-state Relays.
Unstable equipment temperatures:
Refer to Technical Guide for Temperature Controllers.
The Technical Guide provides the basic product knowledge that helps resolve these issues about product selection and application.
Use the Technical Guide as a tool for product education for new personnel and as an on-site resource.
Related solution
e-Learning Programs in 13 Languages, Courses from the Basics of Electricity to Product Operation

Our e-Learning programs offer you a variety of courses from the basics of electricity, an introduction to factory automation, and other introductory courses for operating principles and applications o
Control Panel Basics Brings You the Basic Information on Control Panel Design.

- Control Panel Design To Meet the Changing Market - Control Panel Basics introduces points to keep in mind for the IEC 60204-1 electrical safety standard and other knowledge needed to solve issues i