Control Panel Basics Brings You the Basic Information on Control Panel Design.
- Control Panel Design To Meet the Changing Market -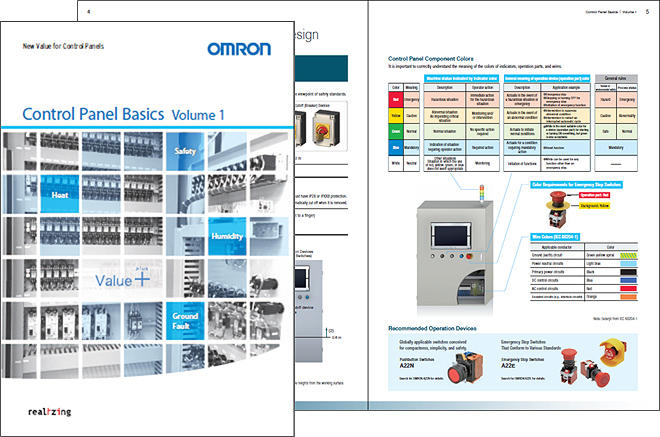 Control Panel Basics introduces points to keep in mind for the IEC 60204-1 electrical safety standard and other knowledge needed to solve issues in control panel design in an easy-to-understand way with illustrations and concrete examples.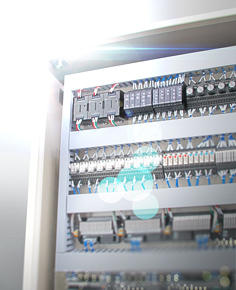 Many customers have already used Control Panel Basics.
As an Introductory Text for Control Panel Design
I could gain new knowledge about UL certification.
I could learn about safety concepts.
I could learn the basics of control panel design.
As an Opportunity To Learn New Technical Information
I could learn about wiring with push-in terminals.
I could learn how to save space.
I could learn technical requirements that are difficult to investigate on one's own.
Of course, not only design, but also control component selection, international standards, wiring processes, and equipment export information is provided.
Read Control Panel Basics to gain OMRON know-how and information that can help you with quality, cost, and delivery (QCD) for future control panels too.
Control Panel Basics Volume 1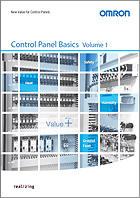 Points on Panel Design for Conformance to IEC60204-1
Heat Measures
and more...
Control Panel Basics Volume 2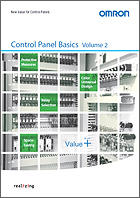 Measures for Serious Device (Motor) Failures
Ideas to Save Space in Control Panels
and more...
Control Panel Basics Volume 3
Types of UL Certification
Control Panel Efficiency Starts with the Terminals
and more...
Related solution
Technical Guide that Provides Very Basic Product Knowledge for All Users.

Technical Guide gives product summaries, features, operating principles, terms, and other information for each product category. For customers engaged in control panel design for the first time For cu
e-Learning Programs in 13 Languages, Courses from the Basics of Electricity to Product Operation

Our e-Learning programs offer you a variety of courses from the basics of electricity, an introduction to factory automation, and other introductory courses for operating principles and applications o